Food allergy, an immune response to proteins present in food that the body mistakenly believes are harmful, is an important health problem of increasing concern in developed countries. Allergens are the largest single cause of global product recalls, with the major risk for food manufacturers being the potential for cross contamination with food allergens during production processes.
The aim of any food manufacturer's Food Allergen Management Program is to minimize this risk. An important tool in any allergen management plan is testing for the presence or, better still, absence of allergens.
Alliant Food Safety Labs, LLC, with over 25 years of experience, can provide expert food allergen analysis on many allergen types. We offer time and money-saving consultation and troubleshooting of testing programs, providing your business with the most precise food safety testing and food nutritional analysis possible. We have the expertise and track record of high quality service to back up our words.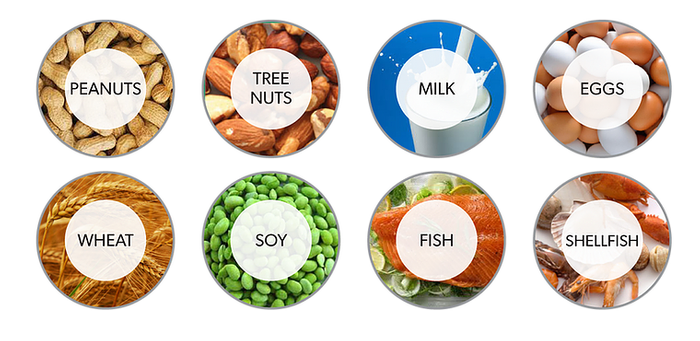 We pride our lab on the highest quality testing results with high accuracy and quick turn around times to help your facility meet production needs.
Below is a listing of the allergen food testing types that we offer. If you have a special requirement we can meet that need too, just ask.
Almond
Casien
Cashew
Coconut
Crustacea
Egg
Fish
Gluten
Hazelnut
Histamine
Macadamia Nut
Milk
Mustard
Peanut
Pistachio
Sesame
Soy
Walnut